Ozone Fire Proof Safe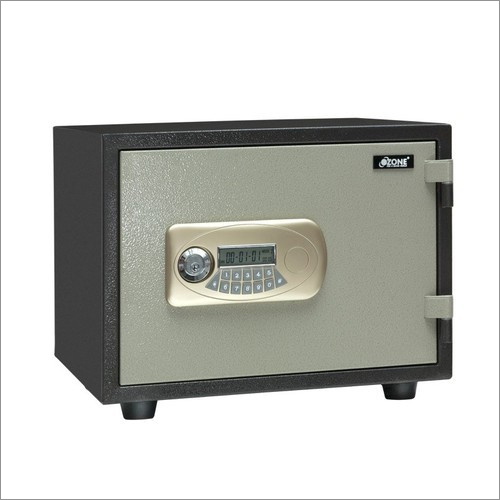 Ozone Fire Proof Safe
Price And Quantity
Product Specifications
15 x 19 x 15 Inch (in)

Safe
Product Description
A fireproof safe is a secure storage device designed to protect important documents, valuables, and digital media from fire damage. Fireproof safes come in various sizes and designs, but they all share some common features:
Fireproof Construction: Fireproof safes are built with fire-resistant materials that can withstand high temperatures and protect the contents from fire damage. They are typically rated by the amount of time they can withstand exposure to high temperatures, such as 30 minutes, 1 hour, or 2 hours.
Security: Fireproof safes also offer protection against theft and unauthorized access. They are usually equipped with locks or combination codes to prevent unauthorized access to the contents.
Capacity: Fireproof safes come in different sizes and capacities, ranging from small portable safes to large ones that can hold multiple items. The capacity of a fireproof safe depends on the size and the number of items you need to store.
Water Resistance: Many fireproof safes also offer water resistance, which protects the contents from water damage in case of a fire extinguishing effort or natural disasters like floods or heavy rains.
Durability: Fireproof safes are built to last, with strong and sturdy construction that can withstand wear and tear over time. They are typically made from high-quality materials such as steel or other metal alloys.
Portability: Some fireproof safes are designed to be portable, with carrying handles or wheels, making it easy to move them around as needed.